Newsletter
Forgame Releases Recent Business Updates
Publish Date:2015-01-26 source:Forgame
Forgame Releases Recent Business Updates
(Guangzhou China – January 2015) – Forgame Holdings Limited (HKEx: 00484) ("Forgame" or the "Company"), a leading cloud-based game developer and operator headquartered in China, today released its recent business updates as of December 31, 2014.
MOBILE GAMES
Angelababy endorsed Forgame's latest mobile game: "Wu Di Huan Ling" (无敌唤灵)
In an innovative marketing initiative during December 2014, Forgame has signed an endorsement contract with Angelababy (a Hong Kong artiste) under which she not only became a spokesperson of "Wu Di Huan Ling", but also played a role in the game itself to participate along with other players. The game was adapted from a famous internet novel IP published on the Qidian Literature platform. For added realism, Cang Tian Bai He (a platinum level author of Qidian Literature and the author of the internet novel) acted as the executive producer of the game. "Wu Di Huan Ling" has been launched on various online platforms.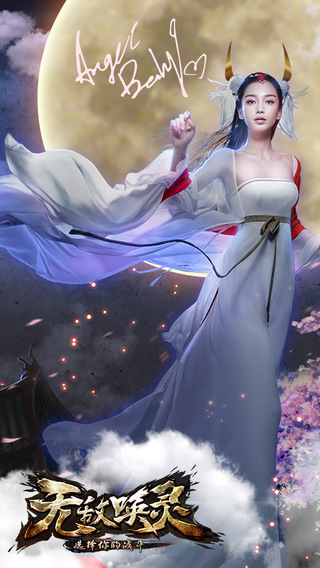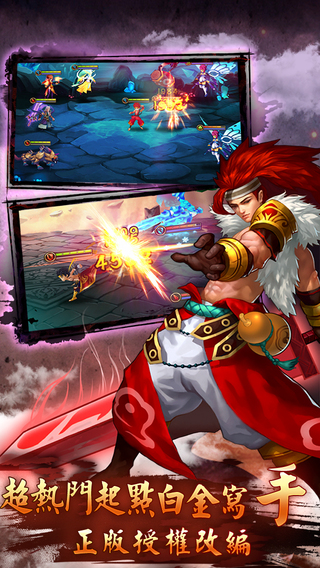 Launch of official "Puzzle Bobble" (泡泡龙) mobile game
The Company has launched the official mobile game version of "Puzzle Bobble" in December after licensing it from the renowned Japanese game developer TAITO. Underscoring its significance, the game has been featured in the Best New Games list of Apple's App Store after its debut. "Puzzle Bobble" remains popular in the market since its launch 20 years ago as the game is simple to play and offers lovely music and elements.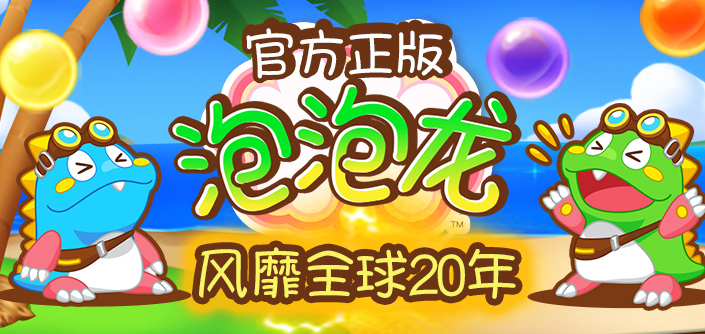 Launch of "Boonie Bears: Homeland Defense" (熊出没之保卫家园)
The latest of the fun-filled "Boonie Bears" game series developed by Forgame, "Boonie Bears: Homeland Defense" has been launched on major Android platforms in December. The tower defense game was adapted from a Chinese popular animated IP, where the two Boonie Bear brothers compete against enemies such as Vick by setting up a series of obstacles to protect their homeland.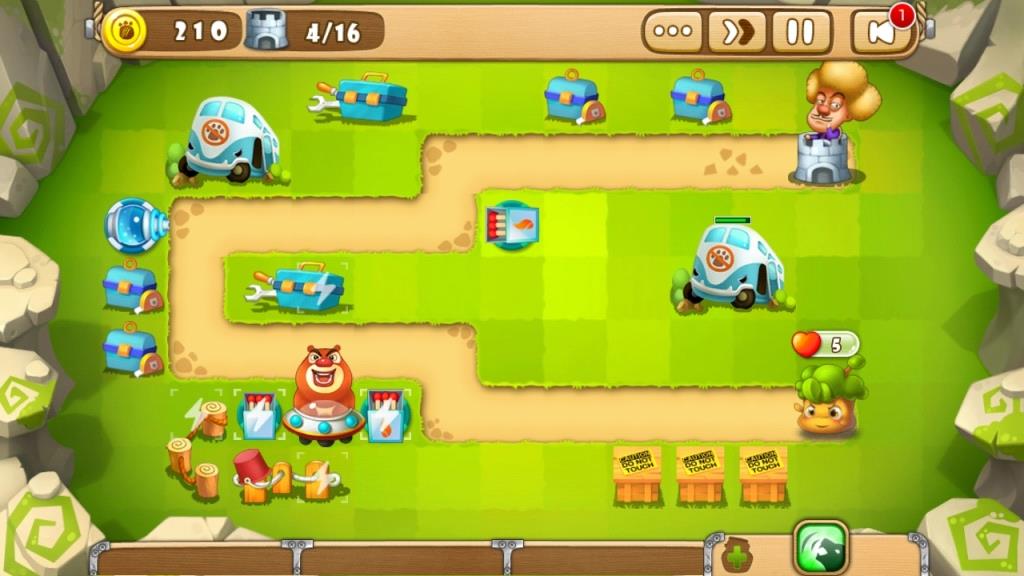 AWARDS
Guangzhou Feiyin Information Technology Co., Ltd. ("Feiyin"), a member of the Forgame Group, has been honoured as one of the "2014 Top 10 Chinese Overseas Development Game Enterprises for Top 10 Games" (中国"游戏十强"大奖之2014年度中国十大海外拓展游戏企业) at the 2014 China Game Industry Annual Conference (2014年度中国游戏产业年会).
Highlighting Forgame Group's leading position in China gaming industry, the Ministry of Finance has provided grants under the "2014 Special Funds for the Cultural Industry Development" (2014年度文化产业发展专项资金) of RMB1.7 million and RMB0.25 million to Feiyin and Guangzhou Jieyou Software Co., Ltd. respectively, as rewards for both companies' excellence in export performance.
SAFE HARBOR STATEMENTS
This newsletter contains forward-looking statements. These forward-looking statements can be identified by terminology such as "will," "expects," "anticipates," "future," "intends," "plans," "believes," "estimates" and similar statements. Such statements involve certain risks and uncertainties that could cause actual results to differ materially from those in the forward-looking statements. Potential risks and uncertainties include, but are not limited to, Forgame's limited operating history, its ability to develop and operate new games that are commercially successful, the growth of the online/mobile game market and the continuing market acceptance of its games and in-game items in China and elsewhere, its ability to protect intellectual property rights, its ability to respond to competitive pressure, its ability to maintain an effective system of internal control over financial reporting, changes of the regulatory environment in China, and economic slowdown in China and/or elsewhere. Forgame does not undertake any obligation to update any forward-looking statement as a result of new information, future events or otherwise, except as required under applicable law.
For further information, please contact:
Forgame Holdings Limited
Helen Chen – Investor Relations Associate Director
Ayres Chen – Investor Relations Manager
Tel: +86-20-6660 8091
Email: ir@forgame.com
http://www.forgame.com