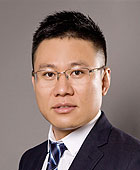 WANG Dongfeng, Chairman, Chief Executive Officer and Co-Founder
WANG Dongfeng, co-founded the Group in September 2009 and was appointed as our Chairman and Executive Director on July 26, 2011. Since Mr. Wang acquired interests in Feiyin and Weidong, he has been involved in our management in the capacity as a shareholder by making important management decisions. Mr. Wang has also been the Chief Executive Officer of the Company since July 2011 and was appointed as the Company's authorized representative on February 4, 2013. He is responsible for the overall corporate development and strategic management of the Group's business and participates in making the Group's key strategic and operational decisions. In addition, Mr. Wang also sits on the boards of various companies within the Group, including acting as chairman of Foga Tech since August 2011. He also has been serving as executive director of our PRC Operational Entities, namely Feiyin and Weidong since May 2011 and Jieyou since June 2012 where he is mainly responsible for overseeing the overall development of the companies and formulating corporate and business strategies.
Mr. Wang has more than 14 years of experience in technology-oriented companies. From January 2005 to October 2008, he was the chief executive officer of ZCOM (北京智通無限科技有限公司) where he was responsible for carrying out the strategies and policies established by ZCOM. Prior to that, he was also the business director of Beijing Feixing Network Music Software Development Co., Ltd from April 2000 to August 2004 where he was involved in the operations of the business.
Mr. Wang graduated from Beijing Construction University, the PRC, in July 1998 where he obtained a college diploma in international trade and global economics.
Mr. Wang is the chairman of the Nomination Committee.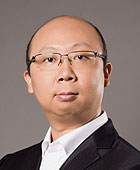 YANG Tao, Chief Product Officer and Co-Founder
YANG Tao, co-founded the Group in September 2009, was appointed as our chief product officer on June 15, 2012. He joined the Group in June 2010 through Feiyin where he was the game producer until November 2011. From December 2011 onwards, he became the vice president where he was in charge of overseeing the development of webgames and products of our Group. Mr. Yang is primarily responsible for the research and development of webgame products at our Company and drives the planning and selection of the genres, features and design of our webgames. Mr. Yang possesses management and development experience in the webgame industry, which is underpinned by his work in pioneering the Company's 凡人修真(translated as "Soul Guardian") flagship webgame series.
Prior to joining the Group, he was the deputy general manager of Beijing Internet Vision Technology Co. Ltd ( 北京互联视通科技有限公司 ) from July 2007 to August 2008 where he was responsible for managing the research and development of the company.
Mr. Yang graduated from Capital University of Economics ( 首都经济贸易大学 ) where he was awarded a college diploma in economics information management in July 1998.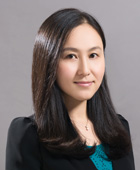 LIANG Na, Executive Director and Chief Financial Officer
Ms. LIANG Na, was appointed as the chief financial officer of the Group with effect from 1 November 2014 and was first appointed as an executive director of the Company on 24 May 2016. She has held various key roles within the Group, including vice president and director of finance of the Group. Ms. Liang is responsible for overseeing the Group's financial management, corporate finance, budget implementation, investor relations, as well as managing the Group's support functions. Prior to joining the Group in June 2011 as director of finance, she was employed by Digital China Holdings Limited (Stock Code: 00861) from January 2005 to June 2011 and took up the role of director of finance within the supply chain business unit. Ms. Liang graduated from Xi'an University of Technology and obtained a bachelor degree in accounting in July 2002.