Newsletter
Forgame Releases Recent Business Updates
Publish Date:2015-04-28 source:Forgame
Forgame Releases Recent Business Updates
(Guangzhou China – April, 2015) – Forgame Holdings Limited (HKEx: 00484) ("Forgame" or the "Company"), a leading cloud-based game developer and operator headquartered in China, today released its recent business updates as of March 31, 2015.
FORGAME ANNOUNCES 2014 ANNUAL RESULTS
On March 26, 2015, Forgame announced its annual results for the year ended December 31, 2014. The Company has achieved categorical success since its transformation from a webgame company into a mobile gaming company. Total revenue contributions from mobile games increased from 5% in the first half of 2013 to 35% in the second half of 2014. Forgame has launched and operated a total of 12 mobile games in 2014, and as at December 31, 2014, the Company has 13 mobile games in operation.
MOBILE GAMES
Launch of "Jiang Ye"
(将夜), a mobile game adapted from the platinum-level Qidian novel of the same title
"Jiang Ye" (将夜), a mobile card RPG adapted from a Qidian novel bearing the same title and exclusively licensed by Forgame, was published on major Android platforms on March 31. The novel written by the popular online author Maoni (猫腻) was ranked No.1 in the annual voting, No.1 in the star ratings, and had retained its champion status in monthly voting for ten consecutive months in 2013 on Qidian platform. It has also recorded an accumulated clicks of over 100 million with the sales of serialized books surpassing 1 million. A farewell ceremony was held by its fans for the completion of its online version published on the Qidian website during the first half of 2014, which is a phenomenal success that is rare for online literatures.
In the process of game adaption, the development team replaced the game play of having six combatants in two rows with an innovative three-row combat pattern comprising forward, middle and back. The Company also invited top illustrators in Mainland China to create more than 160 original illustrations, so as to vividly present the exquisite scenes extracted from the novel for fans and players by providing the exceptional combating effects of card gaming.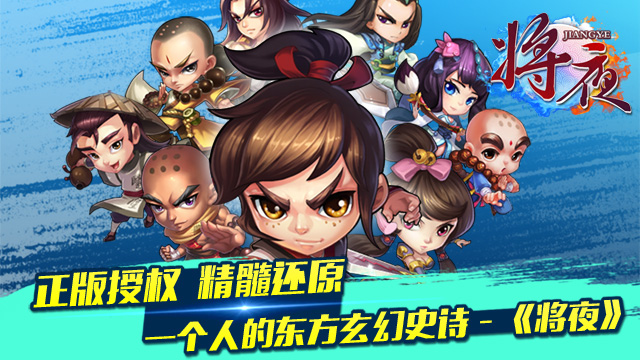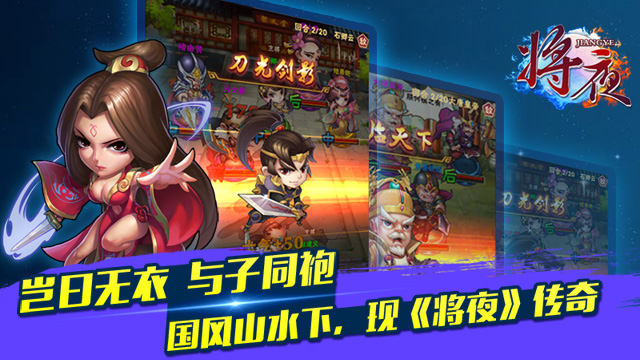 Launch of "Di Zun" (帝尊), a mobile game based on the platinum-level Qidian novel IP
"Di Zun" (帝尊), a 3D RPG adapted from the platinum-level Qidian novel and exclusively licensed by Forgame was formally launched recently. The novel series of the same title was recently completed in March and generated clicks of over 50 million accumulatively on the official website. The author of the novel, Zhai Zhu (宅猪), insisted on making daily updates during a span of over two years, and subsequently took up the role of joint producer during the R&D process of the game, creating a "game script" to visualize the novel with fresh and sharp edges. The game also comes with various side stories to attract players' attention. As a result, the game has performed encouragingly, achieving a next day retention rate of nearly 60% during the closed beta-test period.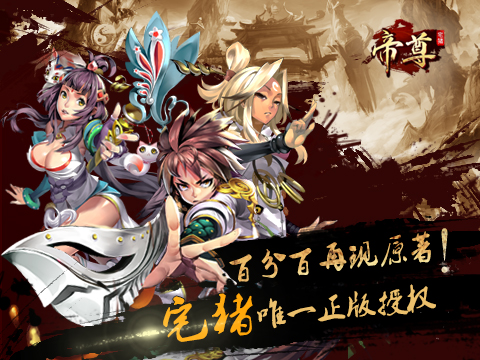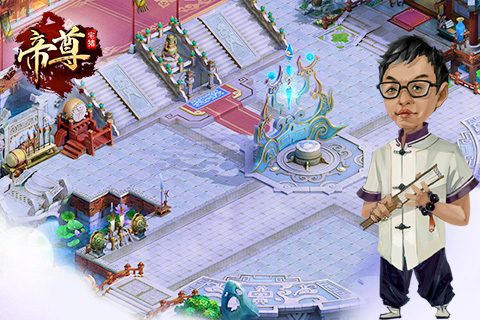 Poster Side story of the game with an image of Zhai Zhu(宅猪)
Launch of "The Grandmaster" (武侠大宗师)
"The Grandmaster" (武侠大宗师), a card RPG exclusively licensed by Forgame was recently launched on 360 Mobile Assistant (360手机助手) and Myapp (应用宝). The game represented the efforts of the R&D team who had spent approximately a year in its development. The R&D studio recruited top Japanese animators to design exquisite comical-looking characters, and develop a series of playing methods, including sword fights and martial arts combat, enabling players to enhance their in-game experience and earn additional virtual items. The ever-changing card portfolio is also highly engrossing.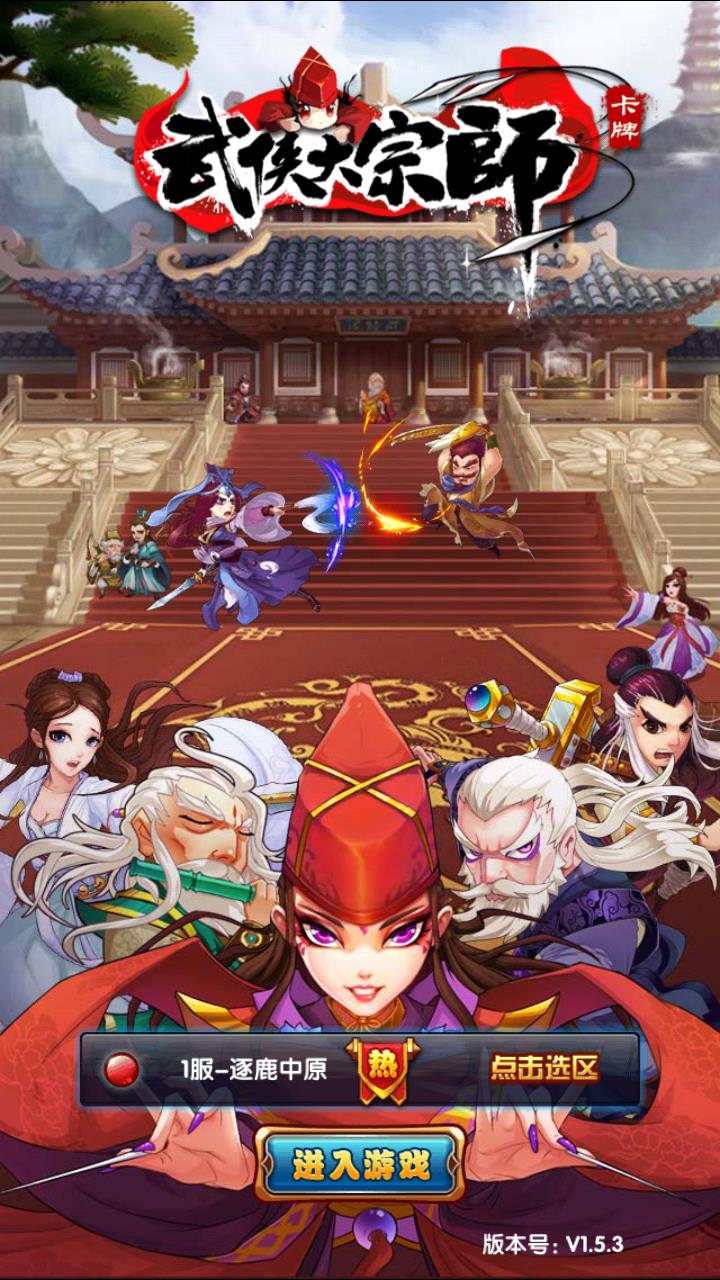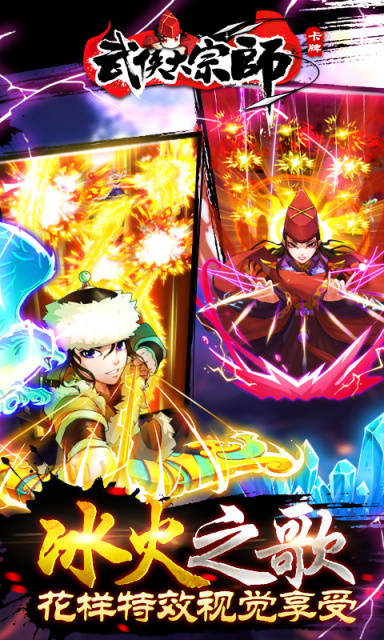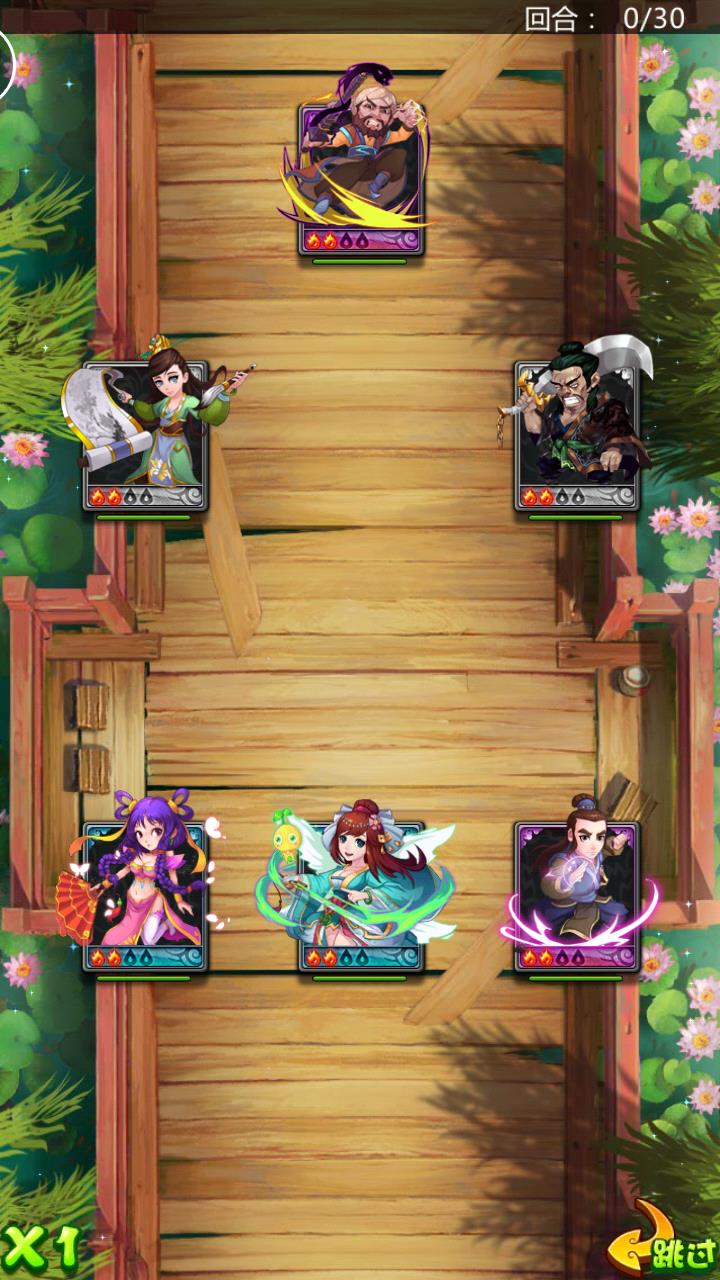 WEBGAMES
Launch of self-developed ARPG "Final Westward Journey" (决战西游) on Tencent platform
ARPG "Final Westward Journey" (决战西游) (a game developed by Forgame under the theme of "Journey to the West", being one of four great classic novels of Chinese literature) was recently launched on Tencent platform. Carrying the valuable childhood memories of many players, the game features Monkey King (孙悟空), which is a NPC (Non-Player Character) with extraordinary capabilities, along with other characters such as Pigsy (猪八戒), all of whom help players to explore various game levels. The game also offered many featured systems, such as "finding Tripitaka" (唐僧) and "the Chinese Zodiac award", which guided players to the journey to the West to retrieve the original Buddhist scriptures.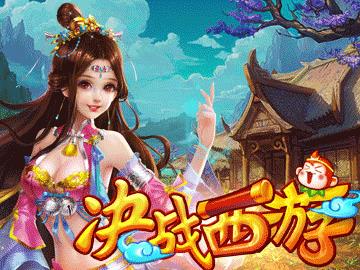 Obtains game adaption rights to
the Hong Kong TV Drama "
My Date With A Vampire
"
(
我和僵尸有个约会
)
In March 2015, Forgame obtained mobile game adaption rights to "My Date With A Vampire" (我和僵尸有个约会), a popular TV drama produced by Asia Television Limited ("ATV"). The vampire-themed drama is based on the story of a long-standing fight among humans, gods and vampires. Its debut in 1998 on ATV created a vampire frenzy that was unprecedented among Hong Kong TV dramas.
SAFE HARBOR STATEMENTS
This newsletter contains forward-looking statements. These forward-looking statements can be identified by terminology such as "will," "expects," "anticipates," "future," "intends," "plans," "believes," "estimates" and similar statements. Such statements involve certain risks and uncertainties that could cause actual results to differ materially from those in the forward-looking statements. Potential risks and uncertainties include, but are not limited to, Forgame's limited operating history, its ability to develop and operate new games that are commercially successful, the growth of the online game market and the continuing market acceptance of its games and in-game items in China and elsewhere, its ability to protect intellectual property rights, its ability to respond to competitive pressure, its ability to maintain an effective system of internal control over financial reporting, changes of the regulatory environment in China, and economic slowdown in China and/or elsewhere. Forgame does not undertake any obligation to update any forward-looking statement as a result of new information, future events or otherwise, except as required under applicable law.
For further information, please contact:
Forgame Holdings Limited
Helen Chen – Investor Relations Associate Director
Ayres Chen – Investor Relations Manager
Tel: +86-20-6660 8091
Email: ir@forgame.com
http://www.forgame.com