Forgame Launches New ARPG Webgame "Charmed Swordsman" in August
Publish Date:2014-08-08 source:Forgame
(Guangzhou, August 2014) – Jieyou, a group member of Forgame Holdings Limited (stock code: 484), China's leading webgame developer and publisher, officially launched its latest ARPG webgame "Charmed Swordsman" with fantasy martial arts theme in August 2014.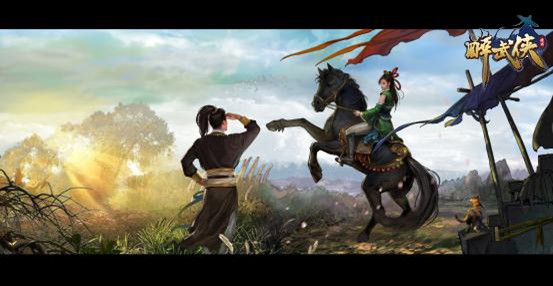 "Charmed Swordsman" is an ARPG webgame based on the fantasy martial arts background, adopting 2.5D technology with realistic and exquisite scenery. Players can select different characters like swordsman, spearman, archer and gunman to fight for the overlord. Since July 2014, it has been published on many popular platforms in China, such as 4399, YY an 360 and has received encouraging initial results.
Since the competition of webgame market has become fiercer, Forgame is relentlessly focusing on developing high quality games. The development team of "Charmed Swordsman" constantly enhances testing and optimizes various game-plays to provide players with fantasy gaming experiences.
- END -
About Forgame Holdings Limited (stock code: 484)
Listed on the Hong Kong Stock Exchange on October 3, 2013, Forgame Holdings Limited is a leading developer and publisher of webgames in China with a fast-growing mobile games business. Since its establishment in 2009, the company has successfully developed and launched more than 40 popular games. Its publishing platform,
91wan
, has released 105 self-developed and licensed webgames and had attracted over 207 million registered players as of December 31, 2013.