Forgame Launches Mobile Game "Beauty Box" Partnering with Meitu
The First Styling and Female Oriented Mobile Game Marks the Implementation of Forgame's Casual Mobile Game Strategy
Publish Date:2015-07-22 source:Forgame
(Hong Kong, 22 July 2015) – Forgame Holdings Limited ("Forgame" or the "Group") (stock code: 484), a leading developer and publisher of mobile games and webgames in China, has today announced its collaboration with Xiamen Meitu Technology Co.,Ltd ("Meitu") in Beijing to launch the "Beauty Box" (美美小店), the first styling and fashion mobile game targeting female players. This also marks the implementation of Forgame's casual mobile game strategy.
Given the exponential growth in the number of mobile game players and the diversity of leisure entertainment that cater for female in China, the proportion and number of female mobile game players are expected to further increase. Female gradually becomes a key consumer group, though there is a serious supply shortage of mobile games targeted for them. According to a report, in terms of game types, hard core games such as action fighting games, role playing games and war strategy games occupy key positions in China's AppStore. In contrast, mobile games developed for female are apparently insufficient. Even most mobile game players do not know what female-oriented mobile games are. As such, "Beauty Box" is expected to fill this niche market perfectly.
"Beauty Box" is the first styling and fashion mobile game developed by Forgame and published in the "Meitu Game Box". It is a casual and cultivation-oriented game, targeting female as the core players. The game has achieved a breakthrough in game layout, core play and operational model, prioritizing the preferences and habits of female players. It has integrated the resources in the industry and is targeted to create a flagship brand of female games. The close cooperation between Forgame and Meitu complement each other's competitive edge, reinforcing their influence among different user demographics while strengthening their brands and optimising their respective resources.

Mr. Wang Yang, VP of Forgame presented the mobile game "Beauty Box" in the press conference.
Mr. Dongfeng Wang, Chairman and Chief Executive Officer of Forgame, said, "As a leading developer and publisher of mobile games and webgames with a solid foundation of leading-edge technology and professional team, Forgame is establishing an entertainment value chain in gaming industry while it initiates global strategies amidst the Internet fad. This initiative enables us to realize rapid growth in the flourishing female game market. The partnership with Meitu enables both parties to complement each other's respective customer base. Meitu is a leading mobile internet platform operator in China with a broad user base, among which over 70% are female users. The collaboration should further promote the popularity of 'Beauty Box' in channels with a focus of female users."

Mr. Wang
added, "Looking ahead, China is set to enter into a 'new female-focused mobile game era' when female users are provided with easy-to-learn and casual games. Female mobile games featuring casual and social characteristics will become the key to break the bottleneck in mobile game development. We plan to utilize our R&D advantage to tap onto the immense potential in the entire market and continue to maximize value for shareholders."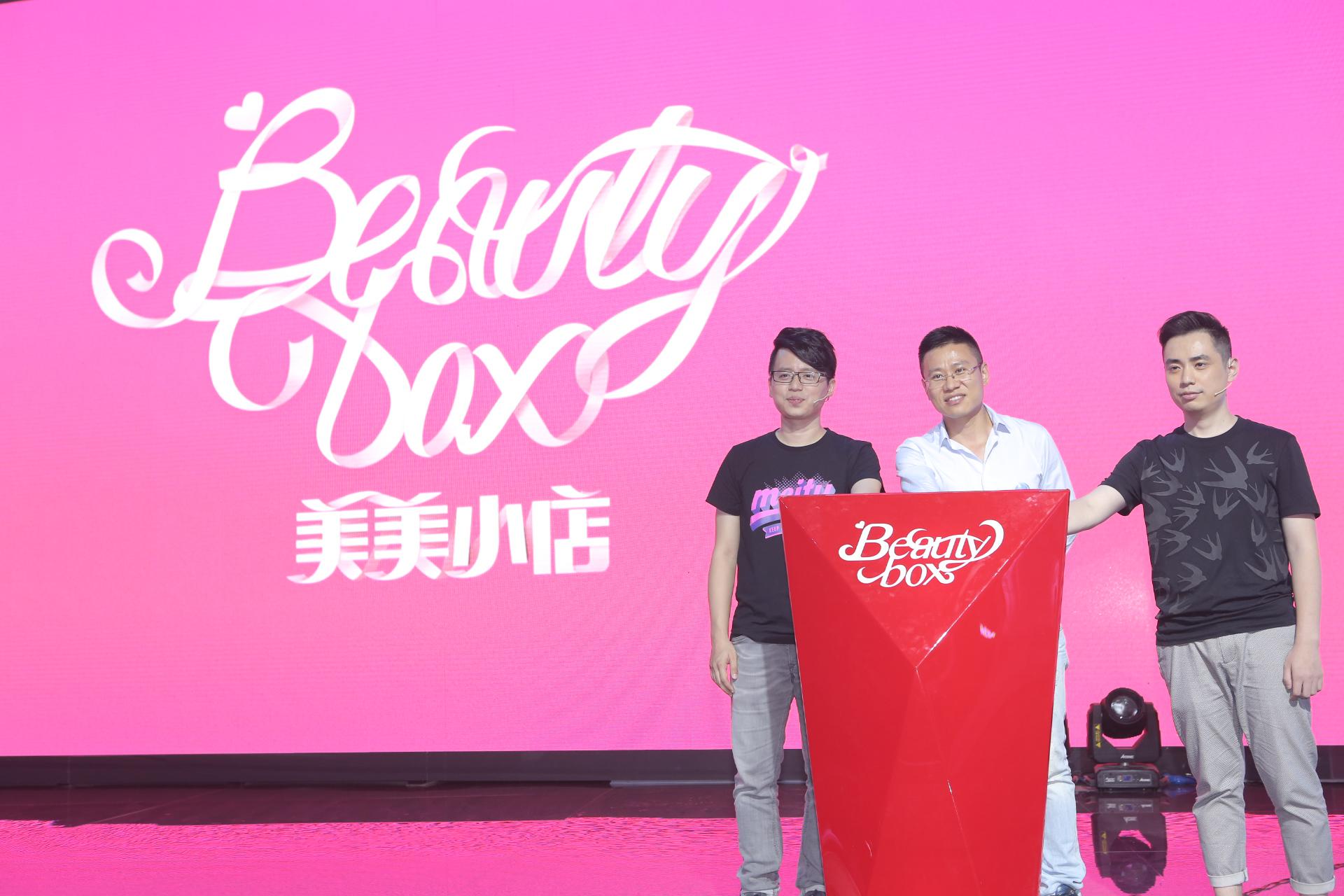 Mr. Wu Xinhong, CEO of Meitu (left), Mr. Wang Dongfeng, Chairman & CEO of Forgame (middle) and Mr. Wang Yang, VP of Forgame (right) announced the successful launch of "Beauty Box".
- End -
About Forgame Holdings Limited (stock code: 484)
Established in 2009 and listed on the Hong Kong Stock Exchange on 3 October 2013, Forgame Holdings Limited is a leading developer and publisher of webgames in China with a fast-growing mobile games business. As of 31 December 2014, the company had 40 self-developed webgames and 13 mobile games in operation. Its game publishing platform 91wan has distributed over 90 self-developed and licensed webgames and attracted over 222 million registered players.
Safe Harbor Statements
This press release contains forward-looking statements. These forward-looking statements can be identified by terminology such as "will," "expects," "anticipates," "future," "intends," "plans," "believes," "estimates" and similar statements. Such statements involve certain risks and uncertainties that could cause actual results to differ materially from those in the forward-looking statements. Potential risks and uncertainties include, but are not limited to, Forgame's limited operating history, its ability to develop and operate new games that are commercially successful, the growth of the online/mobile game market and the continuing market acceptance of its games and in-game items in China and elsewhere, its ability to protect intellectual property rights, its ability to respond to competitive pressure, its ability to maintain an effective system of internal control over financial reporting, changes of the regulatory environment in China, and economic slowdown in China and/or elsewhere. Forgame does not undertake any obligation to update any forward-looking statement as a result of new information, future events or otherwise, except as required under applicable law.