The Grand Debut of "Beauty Box"
Forgame + Meitu: Building your Dream Wardrobe Refine Beauty at your Fingertips
Publish Date:2015-12-03 source:Forgame

(Hong Kong, 3 December 2015) – Forgame Holdings Limited ("Forgame" or the "Group") (stock code: 484), a leading company of mobile games and webgames in China, together with Meitu, Inc. ("Meitu"), announced the debut of "Beauty Box" (美美小店), one of the most anticipated mobile game this year. Positioned as Forgame's flagship casual mobile game, it allows players to mix and match various outfit to redefine the concept of beauty at their fingertips. "Beauty Box" is now available on iOS App Store.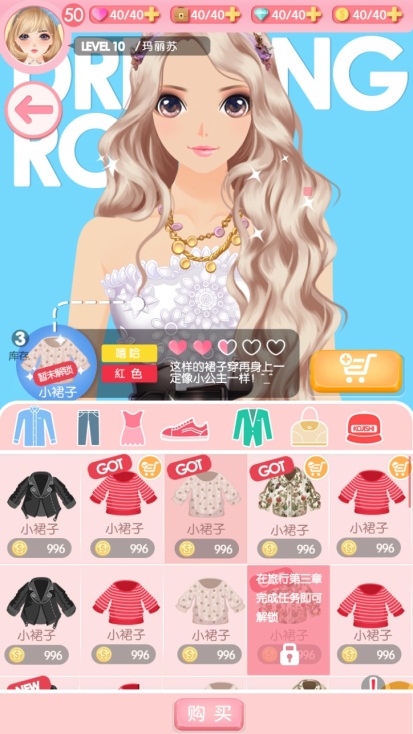 "Your Dream Wardrobe" – "Beauty Box" allows every girl's fantasy to become a fashion connoisseur comes true. It offers a world where players can transform into a fashion buyer, travelling around the fashion capitals of the world, curating on-trend clothing and accessories, and showcasing the collection in their own fashion stores.

"Your Fashion Bible" – This game is unique as many of the in-game fashion items are co-designed with real fashion brand. This game practically becomes a styling bible that brings the latest fashion trends to the girls in a fun and entertaining way. No girls can afford not to play this game when they want to learn how to dress to impress in real life.

"Your Opportunity to Become a Top Designer" – In the near future, the game will introduce social elements that encourage players to share their own fashion styles with their friends, as well as to compete with peers for the honor to become the ultimate runway designer.

Mr. Dongfeng Wang, Chairman of Forgame, said, "According to market research, female users not only spend more frequently on mobile apps when compared to male users, females also exhibit higher loyalty and spend more time playing mobile games than males. This shows the immense potential of the female gaming market. Also, Meitu as a platform provides us both online and offline distribution channels through its diversified product mix that covers approximately 900 million mobile devices and enjoys over 270 million mobile monthly active users. We believe Meitu's strong female user base can bring many players to 'Beauty Box'. The strategic cooperation with Meitu can fill the current market gap caused by the lack of female-oriented mobile games. Also, the launch of 'Beauty Box' represents our key step to enter the casual mobile game market and to further expand our mobile game ecosystem."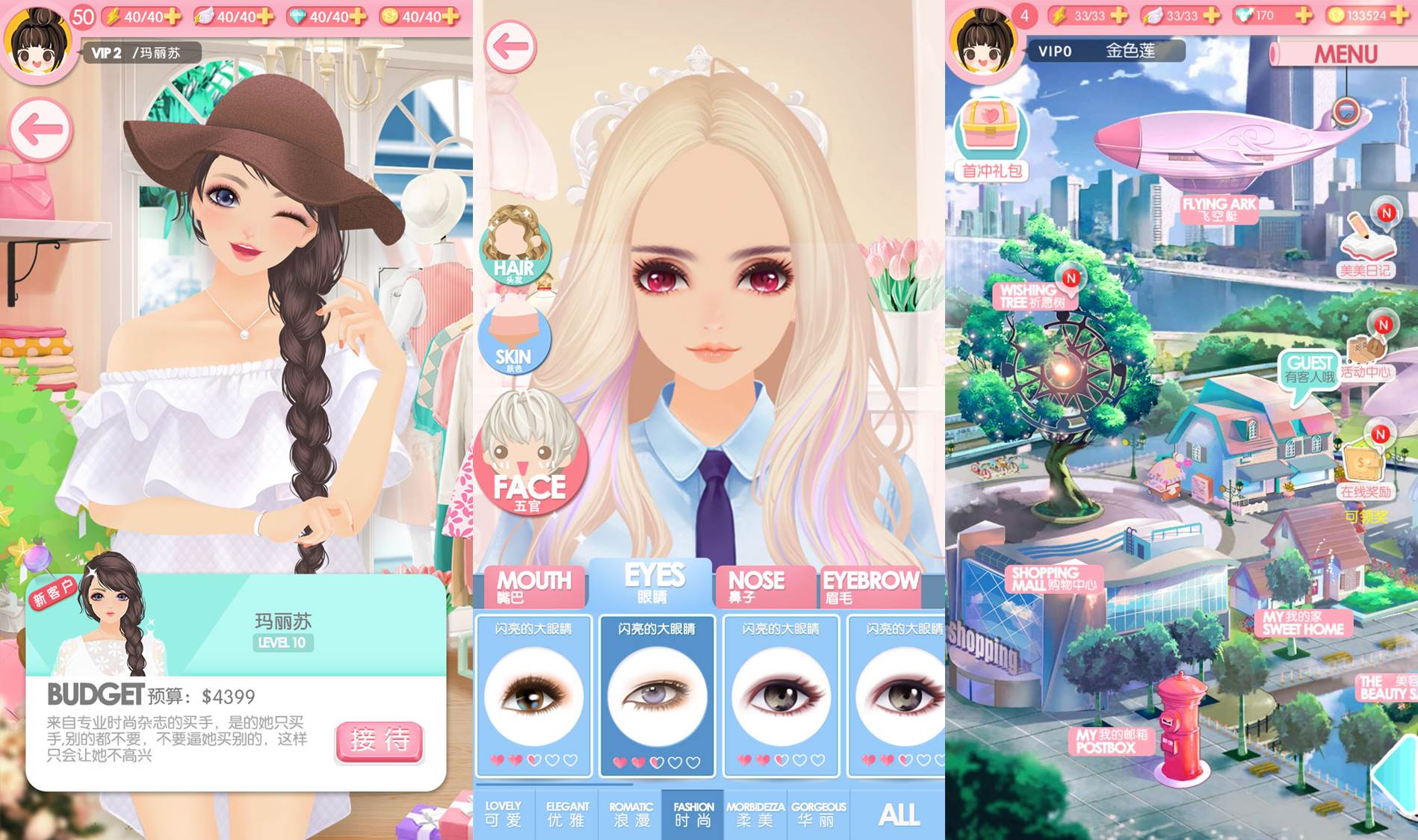 - End -


About Forgame Holdings Limited (stock code: 484)
Established in 2009 and listed on the Hong Kong Stock Exchange on 3 October 2013, Forgame Holdings Limited is a leading company of mobile games and webgames in China. As of 30 June 2015, the company had 39 self-developed webgames and 25 mobile games in operation. Its game publishing platform 91wan has distributed over 90 self-developed and licensed webgames and attracted over 224 million registered players.


Safe Harbor Statements
This press release contains forward-looking statements. These forward-looking statements can be identified by terminology such as "will," "expects," "anticipates," "future," "intends," "plans," "believes," "estimates" and similar statements. Such statements involve certain risks and uncertainties that could cause actual results to differ materially from those in the forward-looking statements. Potential risks and uncertainties include, but are not limited to, Forgame's limited operating history, its ability to develop and operate new games that are commercially successful, the growth of the online/mobile game market and the continuing market acceptance of its games and in-game items in China and elsewhere, its ability to protect intellectual property rights, its ability to respond to competitive pressure, its ability to maintain an effective system of internal control over financial reporting, changes of the regulatory environment in China, and economic slowdown in China and/or elsewhere. Forgame does not undertake any obligation to update any forward-looking statement as a result of new information, future events or otherwise, except as required under applicable law.