"Beauty Box" Ranked No.1 on the iOS Free Games Top Chart
"Beauty Box" Launched Public Test on a Grand Scale
Publish Date:2016-04-18 source:Forgame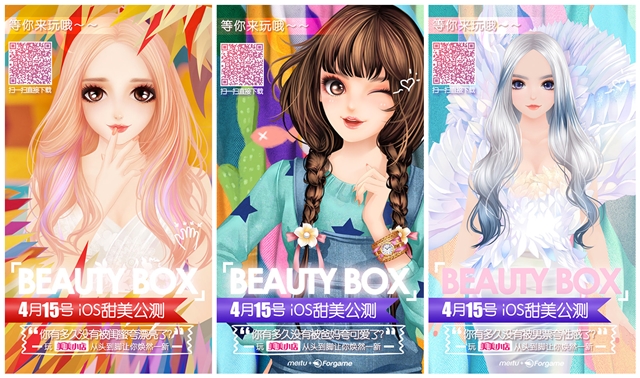 (Hong Kong, 18 April 2016) – Forgame Holdings Limited ("Forgame" or the "Group") (stock code: 484), a leading mobile games and webgames company in China, has announced the public test of "Beauty Box," one of the most eagerly anticipated mobile games. On the very first day of the public test, "Beauty Box" excelled among all other games, topping the iOS App Store free-download game list with more than 80% of the game reviewers assigning five-star ratings for the game.


Positioned as Forgame's flagship casual mobile game, "Beauty Box" is a styling and fashion game targeting female players co-published by Forgame and Meitu, Inc. ("Meitu"). "Beauty Box" offers a world where players can transform into a fashion buyer, travel around the fashion capitals of the world, procure and curate trendy clothing and accessories, and showcase the collection in their own virtual fashion stores. Female players are naturally attracted to "Beauty Box" as it offers various styles of clothing and accessories to what one can expect.

By cooperating with ENVIE, a fashion styling blog in China, "Beauty Box" has introduced a styling contest on Meipai video platform, which featured fashion stylists' apparel mix and match skills. Moreover, "Beauty Box" hosted a game character facial sculpting competition through Weibo where participants competed for the best looking in-game character creation.

The grand introduction of "A Trip to Las Vegas", a brand new chapter to the game, quickly enchanted female players and earned favorable ratings. Players' comments reviews include:
"The game setting is vivid"
"(It is) natural and engaging, as players can play the role of shop owner and help to dress up customers"
"It offers beautiful characters, clothing and settings"
"It brings back childhood memories"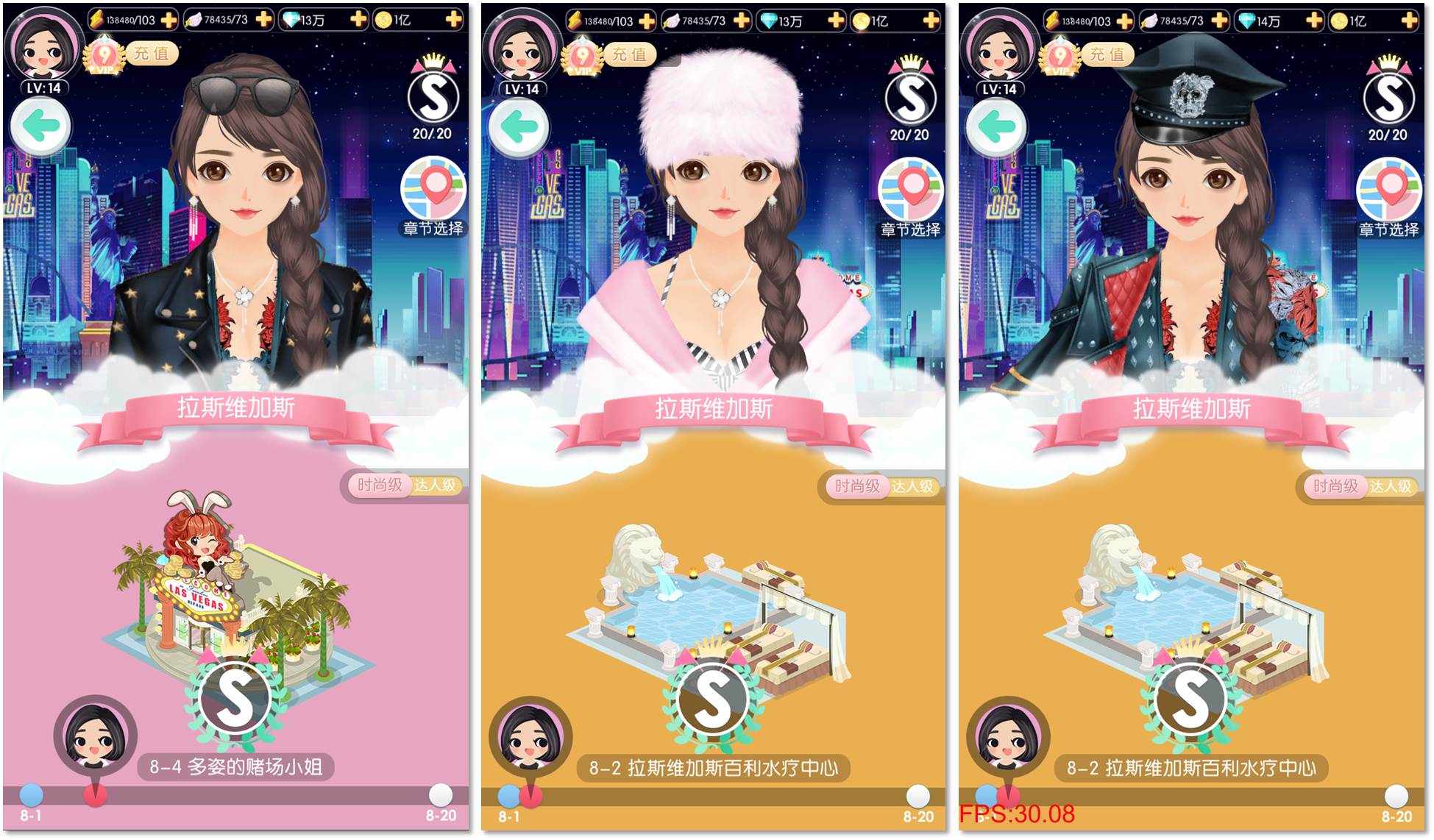 Mr. Dongfeng Wang, Chairman of Forgame, said, "Beauty Box has been well-received by the market and marked a crucial step in the strategic partnership between Forgame and Meitu. We plan to utilize our R&D advantage to tap into the immense potential in the female-oriented casual mobile game market."

- End -

About Forgame Holdings Limited (stock code: 484)
Established in 2009 and listed on the Hong Kong Stock Exchange on 3 October 2013, Forgame Holdings Limited is a leading company of mobile games and webgames in China. As of 31December 2015, the company had over 30 self-developed webgames and over 30 mobile games in operation. Its game publishing platform 91wan has distributed over 100 self-developed and licensed webgames and attracted over 225million registered players.

Safe Harbor Statements
This press release contains forward-looking statements. These forward-looking statements can be identified by terminology such as "will," "expects," "anticipates," "future," "intends," "plans," "believes," "estimates" and similar statements. Such statements involve certain risks and uncertainties that could cause actual results to differ materially from those in the forward-looking statements. Potential risks and uncertainties include, but are not limited to, Forgame's limited operating history, its ability to develop and operate new games that are commercially successful, the growth of the online/mobile game market and the continuing market acceptance of its games and in-game items in China and elsewhere, its ability to protect intellectual property rights, its ability to respond to competitive pressure, its ability to maintain an effective system of internal control over financial reporting, changes of the regulatory environment in China, and economic slowdown in China and/or elsewhere. Forgame does not undertake any obligation to update any forward-looking statement as a result of new information, future events or otherwise, except as required under applicable law.