Forgame Entitles as "China Internet Top 100 Enterprises" for Five Consecutive Years
Publish Date:2016-07-13 source:Forgame
(Hong Kong, 13 July 2016) - Internet Society of China and Ministry of Industry and Information Technology Information Center jointly announced "2016 China Internet Top 100 Enterprises" in Beijing on 12 July. Internet business revenue from the top 100 enterprises in 2015 reached RMB756.1 billion, a 42.7% growth compared to last year. This outstanding performance also contributed to the information consumption growth at 8.1%. Meanwhile, more diversified businesses have been observed amongst the top 100 enterprises, covering business areas such as integrated portal, internet finance and online video.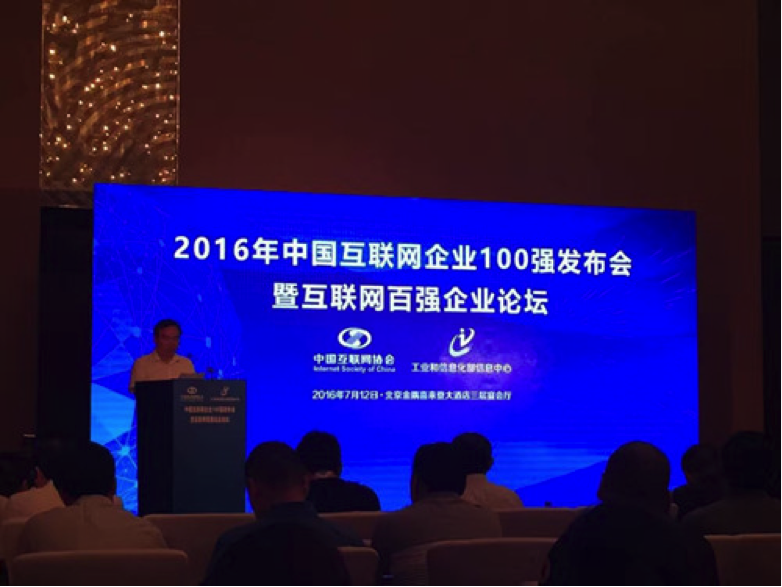 Benefitting from its business development at high speed and strong sense of social responsibilities, Forgame has been entitled "China Internet Top 100 Enterprises" for five consecutive years, demonstrating its leadership in the game development industry. This award signifies another milestone to Forgame in its development in the internet industry. Besides, Forgame is recognized as "High and new Tech Enterprise in Guangdong Province", "Guangdong Software Industry Association Member Company", "2012 Forbes China Private Companies with the Highest Potential" and "Top 100 Enterprises by Software Business Revenue in Guangdong". Forgame is committed to develop and publish quality games utilizing its in-house development capability and game publishing experience, thus creating better synergy with the business partners.
- End -
About Forgame Holdings Limited (stock code: 484)
Established in 2009 and listed on the Hong Kong Stock Exchange on 3 October 2013, Forgame Holdings Limited is a leading company of mobile games and webgames in China. As of 31December 2015, the company had over 30 self-developed webgames and over 30 mobile games in operation. Its game publishing platform
91wan
has distributed over 100 self-developed and licensed webgames and attracted over 225million registered players.
Safe Harbor Statements
This press release contains forward-looking statements. These forward-looking statements can be identified by terminology such as "will," "expects," "anticipates," "future," "intends," "plans," "believes," "estimates" and similar statements. Such statements involve certain risks and uncertainties that could cause actual results to differ materially from those in the forward-looking statements. Potential risks and uncertainties include, but are not limited to, Forgame's limited operating history, its ability to develop and operate new games that are commercially successful, the growth of the online/mobile game market and the continuing market acceptance of its games and in-game items in China and elsewhere, its ability to protect intellectual property rights, its ability to respond to competitive pressure, its ability to maintain an effective system of internal control over financial reporting, changes of the regulatory environment in China, and economic slowdown in China and/or elsewhere. Forgame does not undertake any obligation to update any forward-looking statement as a result of new information, future events or otherwise, except as required under applicable law.