Forgame was Awarded "2016 Guangdong's Most Innovative Companies Top 10"
Publish Date:2016-11-25 source:Forgame
(Guangzhou, 25 November 2016) –
Forgame Holdings Limited
("Forgame" or the "Group") (stock code: 00484), a leading developer and publisher of mobile games and webgames in China, today was awarded "2016 Guangdong's Most Innovative Companies Top 10".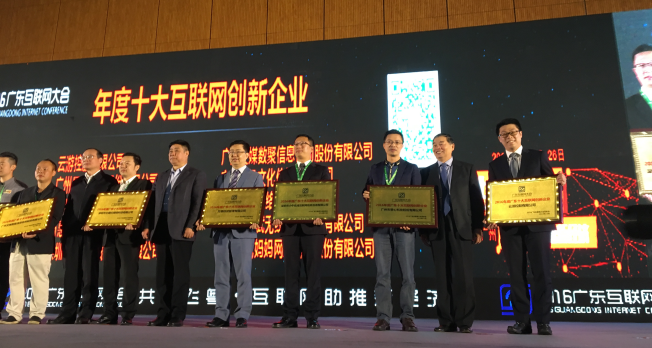 On November 25 and 26, 2016, 2016 Guangdong Internet Conference and Global Mobile Internet CEO Summit were held in Guangzhou. The conference was initiated by Internet Information Office of Guangdong Province, Communications Administration of Guangdong Province and China Internet Association, and was held by Guangdong Internet Association. Multiple awards including "Most Innovative Companies" and "Annual Cutting-edge CEOs in Internet Industry" were announced in the conference. A large number of typical innovative companies of high potential were discovered and recognized. These companies influence the industry positively and assist in the healthy development of internet industry in Guangdong.
Mr. Dongfeng Wang, Chairman and Chief Executive Officer of Forgame
, said, "China is the largest internet market in the world in terms of numbers of internet users, and Guangdong is the important internet market in China. Guangdong Internet Conference provides a good opportunity of sharing and learning for excellent companies and talents in the industry. It's a carnival of China internet. As a company with a sense of social responsibility, Forgame will continue to work hard and contribute in the fast changing internet industry."
- End -